Purchased, 2005
Monoprint
2005/041
2005
Back in the 1990s, Jason Greig famously said that heavy metal band Black Sabbath was the thing that got him up and going and wanting to draw. It's a line that's often been quoted in relation to his work, probably because it seems to be at odds with the refinement and virtuosity of his printmaking technique, or the venerable tradition of artists in which he works—Redon, Goya, Piranesi. Greig said that Black Sabbath's music was fuel: "the imagery and the weight of it […] I do heavy, laden drawings, dense. When I hear some really loud guitars it gives me the same sort of feeling."
The images collected here span nearly two decades and reveal a remarkably consistent imagination, forged in Greig's reading of nineteenth-century gothic novelists such as Mary Shelley and Edgar Allan Poe, and what he describes as the "battle of good and evil" in mid-twentieth century movies. Light falls across blasted volcanic landscapes; isolated figures clutch books or brandish scythes; sinister deals of one sort or another appear to be in the process of playing out. The corners of most of the images are dark, vignetted like an early photograph. For Greig, the past is full of unfinished business. "I guess it's about wearing your lineage on your sleeve. I reckon that images of last century are catching up with this."
Greig's figures are versions of himself, "but I try to disguise it a bit". They evoke psychological states of alienation and estrangement, and depict life as a long strange journey into the unknown. "My art is about love, lost and found. It's about dark lonely places, imagined and real. And it's about the constant naggin' thought that the end is always nearer. I have dealt with my demons, in life and on pieces of pummelled paper. The road I have travelled has been paved with gold that shines, and with bile that fumes."
(Your Hotel Brain 13 May 2017 - 8 July 2018)
Related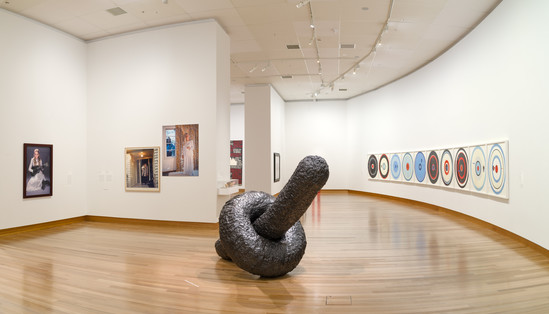 Raiding the Minibar
When does history start? What is the time span of the present? When do the margins of the contemporary begin to dissolve into the past? Our collection-based exhibition, Your Hotel Brain, looks at a group of New Zealand artists who came to prominence in the 1990s. Collectively their work explores ideas that have been critical to art-making in Aotearoa New Zealand over the past twenty years. Identity politics, unreliable autobiographies and references to a broad spectrum of visual culture – including Black Sabbath's music, prison tattoos, automotive burn-outs and our no-smoking legislation – traverse the contested ground of recent New Zealand art, linking the just-past with the emerging present. A selection of works from the exhibition are reproduced here.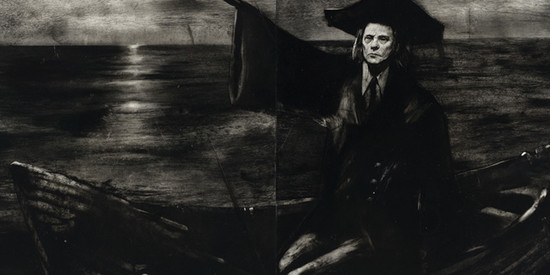 De Lautour / Greig / Hammond
An exciting opportunity to see new work by leading Canterbury artists Tony de Lautour, Jason Greig and Bill Hammond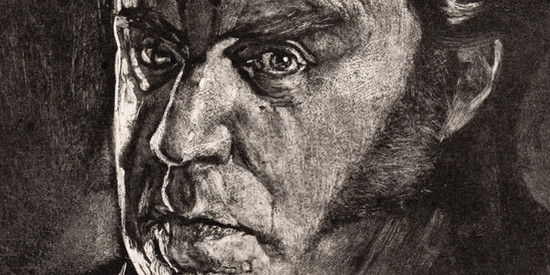 Stereoscope #1: Jason Greig
Jason Greig's two larger-than-life oval portraits are drawn from the key characters, Jekyll and Hyde in Robert Louis Stevenson's classic novel of 1886, Strange Case of Dr Jekyll and Mr Hyde.