B.
Highly Commended entries, Blue Globe: Stories from Christchurch Art Gallery Te Puna o Waiwhetū
Note
Our competition for young writers attracted a number of entries this year, and the judges had many excellent pieces to choose from when deciding on a winner for each category. It was really tough to choose favourites from such an exceptional bunch of writing, but here are the judges' top six choices for Highly Commended prizes for you to enjoy. Congratulations to them, and to all the writers who entered this year.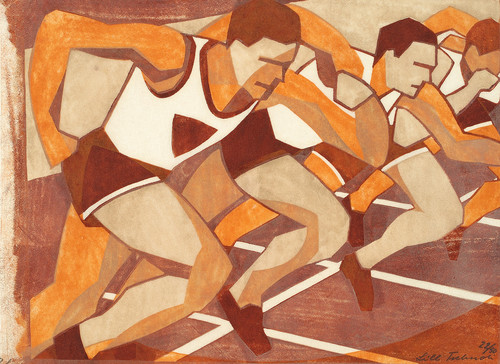 Just off
My anxiety levels were rising. Butterflies fluttering around. Then
BANG! The starting gun fired and suddenly, the silence broke
and the cheering pounded in my ears. I was racing. The first two
seconds are always the best few seconds because as soon as
you start running the butterflies flutter away to find someone
else to haunt pre race.
As I crossed the start line it felt like I was flying. I had enough
energy, grit and determination. The cheering kept pounding on,
everyone (okay maybe not everyone) was cheering my name.
This kept me driving on. I was captured in those few seconds
now and forever. My adrenaline was racing back as I knew I had
this heavy weight on my shoulders. I needed to prove to
everyone I can do this.
Everyone was tied in those few seconds but I had been training
for this for as long as I can remember. I am not going to give up
now. I knew if i could just pass one competitor this race would
really turn around for the best. The weight is starting to get
lighter and lighter until I realised I was pretty much home free.
We entered the most crucial part of the race and I caught a
glimpse of the judges watching my tremendous style. I was a 19
yr old amatuer racing against experienced professionals. This
is the most incredible chance to be able to get a shot in the
Olympics! I knew this was a big opportunity for me so I kept
running harder. Everything else in my world was a failure but I
know if I win this race I will have a great life to live ahead of me.
Now I was in the zone, nothing else on earth was bothering me. I
let go of my past and focused on the present. The crowd is still
cheering, urging me on, this is great. I have a chance.
Danielle Gillespie
Highly Commended, 8-10 years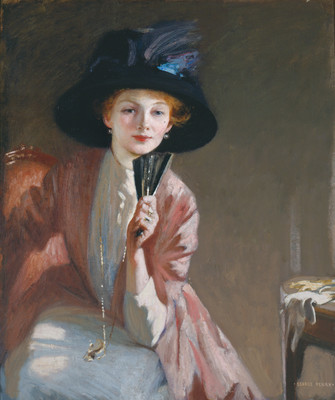 The Black Hat.
One day in 1910, Wednesday I think it was, a lady named Mrs Mord peered out her window and there it was, a man coming to knock on her door. No-one ever knocked on her door because they were all too afraid. So she waved her fan and at that moment she was gone. As soon as the man rang the doorbell she was at the door. The man very confidently introduced himself. His name was Bill Brown.
Mrs Mord didn't like him so she slammed the door and waved her fan and she was back in her room.
It was 5.00 pm at the time so she was extremely hungry. Now remember Mrs Mord is very strange so an hour later at dinner time she really wanted dessert but no-one has dessert before dinner so…she sprinkled her sponge cake over her beef stew.
The next day the same man at the same time arrived at her house again. Now she knew something was up so she had to use the black hat. No-one had used it for one hundred years. Remember at the start of the story when I said no-one ever came to the house?... because of the black hat. The black hat makes you know everything Mrs Mord knows. A lot of things Mrs Mord knows are a lot of things you do not want to know, but she also knows what you know. Even if you just touched it BOOM you'd be under a spell and there's only one cure but where it's kept, well, it's kept down down down under the ground and it would take days to get there.
That night Mrs Mord checked if anyone new had come to town and yes there was Mr Brown. Mrs Mord's town is a very little town and not many people come so they know if someone new has come to town. But only the people that live there know about the black hat. Next morning she found his address and knocked on the door. CREAK went the door as the man opened it. Mrs Mord had the look on her face when she was about to do something not very good. She bent down and asked "would you like to touch my hat?" she said in a mischievous voice. He bent down and touched it. That night after dinner she started thinking about what he knew "wait a minute he's going down under the ground". Mrs Mord ran out her door, hopped on her horse and went through town, but she was too late. She could see track marks had been freshly made by a horse. So she went home sad and disappointed that she didn't catch him.
A few days later, the man came over and he said he had found the cure. They started to talk and for the first time Mrs Mord smiled "would you like to come over tomorrow"
And his answer was yes.
THE END.
Matilda Bristead
Highly Commended, 8-10 years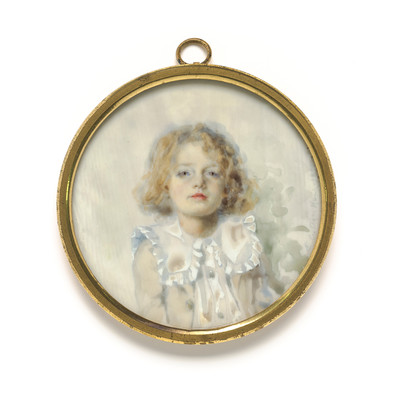 Girl in a Painting
Hello my name is Jane Mitchell and this is how I ended up in a painting. It was Saturday morning and the city of Paris had just woken up. I was downstairs eating breakfast when my father said "I won a voucher to go to The Louvre art gallery. I wondered if you would like to go today?" "Yes!" I said excitedly, and went upstairs to go and get changed.
The Louvre was like nowhere else I had seen in Paris. The walls were covered in paintings and there were people everywhere. I held father's hand scared that I would get lost in the sea of visitors.
My father went over to one of the paintings to talk to one of his colleagues, when something caught my eye. It was an empty golden picture frame hanging there lonely on the wall. I asked father if I could go over and see it, and he said yes.
It looked old and worn but somehow intriguing. I was about to touch it when "No!" shouted one of the Louvre staff. "Don't touch it!" I was about to say "I wasn't going to touch it" when the most awful thing happened. I tripped over the thin metal barrier and my hand touched the cool transparent glass.
Then suddenly the world was changing around me. All of the images blurred together in my mind. Then I looked down. I had no feet! Where were they? What had happened to me? I tried to move but I couldn't. My heart was beating faster now. Had I gone into the frame? I pondered for a while, then decided I would try to get out of the frame. I looked all around me but couldn't see any escape route. What would I do? Then suddenly it clicked in my mind. I would yell for my father! I tried to open my mouth to yell, when I noticed it was firmly shut. All my hopes were lost.
Then I heard a noise – it was my father calling for me! My father came over to me and said "Gosh that painting looks like my daughter!" Then his mind went back to me again. I desperately wanted to cry out "I'm here! I'm here!" but I knew I couldn't. So all I could do was watch my father walk away calling for me. I cried silently in my frame but no one noticed.
I have been here a while now. But my father comes every day to look at the painting that looks like his daughter and says "I wish I could find her". Then one day he didn't come. I was very lonely after that. But I am thankful that you have come to look at me. I wish you could hear me but you never will.
Isabella Godfrey-Grant
Highly Commended, 8-10 years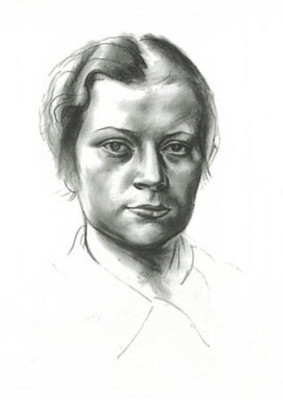 I have a secret.
No one knows.
I have a secret.
Buried deep, never to be found, by friend, nor by foe.
It is a secret, I only will tell,
When dark come'th quietly, and day go running,
A day full of wrath, and pain, most cunning.
Only then, will I, come out of my grave.
A grave I have dug to hold me tight,
To hold me while I fight the light.
Light that shine'th down upon me,
Light of Beauty, and Gratitude, I now see.
This light, I will keep.
My secret, I now can tell,
For I, do no longer dwell,
In selfishness, nor doubt.
In north, and in south,
I now feel my full meaning,
Through my heart's deep rivers streaming,
This feeling, through my bones,
Healing, never to broken, by sticks, or stones.
Undefeatable. Honest. Strong. Brave.
Filled to the brim with Love,
I will now tell,
And what I now tell, you can tell too.
For this heart of mine, is no longer broken.
I am fulfilled,
I hope the same goes for you.
Meya Donkers
Highly Commended, 11-14 years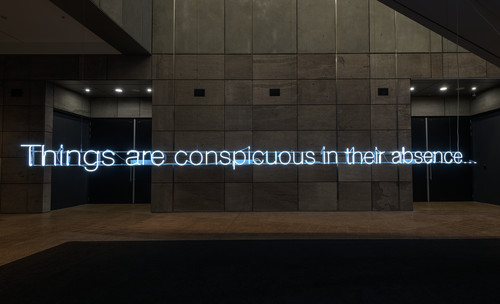 Absence
People leave things behind.
She'd heard the saying before, but never taken notice until she walked in that night. In an exhausted daze, she closed the door, went to hang her coat up and saw his still hanging there. A limp tweed ghost, draped over its hook, and she stepped back, looked at it awhile. Overtaken by the urge, she slid her hand into the pocket, to see if any of his warmth lingered there. Her fingers explored the crumbs, chocolate wrappers, and pieces of an unfortunate tissue that had gone through the wash.
"Well," she said softly, and paused. "Well," she said again, withdrew her hand, and hurried up the passage to the kitchen.
At the late hour, the rooms beyond were dark, and she stopped by the fridge to flick the light on. When the yellow glow illuminated the area, she found her gaze slipping to the sticky notes tacked to the fridge door. He'd done them in patterned rows—blue, orange, pink, green—and a grudging yellow added on the end when he'd run out of other colours. His neat handwriting filled each one, and the words told of recipes, quotes, an attempted shopping list, reminders for work, and a couple, all at her eye line right where she'd be sure to see them, were for her pleasure only. Reading through them in flickering light, she opened her mouth to say 'well' again, but decided against it, biting back all the meaning the word would carry, and instead pulling the fridge open to hide the notes from view.
She took her reheated dinner of leftovers to the dining room table, and sat by herself in the quiet. Putting a forkful of lasagne in her mouth, she glanced at the other end of the table, at the place where he usually sat. A place setting still waited for him, cutlery gleaming faintly. The mix of sauce and pasta stuck in her throat, and she got up, intending to move to the couch instead, but halted in the door. In the corner of the living room, the washing-stand slumped bow-legged under the weight of the drying clothes. Her dresses, a blouse and cargo pants… and his shirts, a forlorn tie dangling from a peg.
"Oh gosh," she whispered, the cheese sauce curdling in her stomach. The remaining food no longer looked appetising. Scraping it out into the bin, she dumped the bowl in the sink and fled upstairs, hoping to find a place uncontaminated with memories, but he'd left things everywhere.
Toothpaste, toothbrush, razor lined up on the bathroom sink, towel scrunched up on the rack, the way she'd always told him not to hang it because it wouldn't dry. Unable to help herself, she straightened it out according to habit. Showering done, she walked over to the bed, picked up his pillow and held it to her face, searching for the scent of him. It remained behind, the faded cologne smell haunting the fabric. Swallowing, she placed the pillow back down, rolled onto her side of the bed and turned off the light. The shadows coated the room in murk, and she watched the digital numbers on the clock tick over. Five minutes past midnight.
In the stillness, she thought she heard footsteps fumbling on the stairs, could almost feel the depression of the bed as he got into it, the softness of his breathing. She stretched out a hand; put it flat on the cold empty mattress beside her. Her stomach groaned its displeasure with her rich meal, and she switched the bedside lamp on, not wanting to be in the dark.
There was a crack in the ceiling above the bed. She'd begged him to fix it every night when they lay down to sleep, and every night he'd promised he'd get around to it soon, and by morning neither of them remembered. Now, looking up at it, she knew that if the hole ever got mended, it would be because she took it upon herself to repair it and not through any act on his part. Her crack to fix, her burden to bear.
"Everyone has imperfections, my dear. That's what makes life so interesting."
"Well," she began, only to have her voice crack. With a shaking hand, she smudged the tears from her eyes.
"Oh gosh sweetie, I wish you were here."
Sarah-Kate Simons
Highly Commended, 11-14 years
The Hedge and Its Wish
In a deep, dark void, there was a hedge, all alone. It wanted to see more than just the void around it, so it traveled…
And traveled…
And traveled…
And, surprisingly, but in a pleasant way, a light shone in the distance.
The hedge redoubled its effort at this, and, finally, it stood in front of the light. It was a portal to another world, and that world was very colorful. The hedge edged closer to that world, and suddenly everything around it was colorful as well. The hedge wanted to make his own world like that too, but it didn't know how. Just then, a frog walked by.
'Frog, frog! How can I make my world as beautiful as yours?' asked the hedge.
The frog gave it an odd look. 'I don't know what you mean, but there's a wizard that way – 'he pointed at a forest to their left,'- who grants a wish to anyone who can answer a riddle.'
The hedge was very happy to hear this. It thanked that frog and got moving. When it reached the wizard's cottage, the hedge knocked determinedly on the door. It had come all this way; it was not going to get the riddle wrong now.
As the door opened, an elderly man in grey robes stepped out.
'Good morning!' greeted the wizard. 'I assume you have come to answer one of my riddles, have you?'
'Yes, I have' replied the determined hedge.
'I see. So, if a rooster laid a brown egg and a white egg, what color would the chicks be?'
The hedge's instinct told it to say that the chicks would be brown and white, but… 'But… roosters don't lay eggs.' It observed.
'Good!' exclaimed the wizard, making the hedge jump. 'Indeed, roosters do not lay eggs! So, what is your wish?'
The hedge didn't hesitate. 'I'd like to be able to make things!' Then, seeing the quizzical look on the wizard's face, it added 'Out of thin air.'
The wizard nodded, before muttering some indistinct words.
'Now shape yourself into a certain shape and picture exactly what you want to make in your mind.' He said, after he finished the spell.
As the hedge looked for inspiration, its eyes landed on the wizard's house. Picturing a similar cottage in its mind, the hedge shaped itself into the wizard's house. Instantly, a cottage just like that in the hedge's mind appeared right next to it. The hedge was so excited by this that it promptly thanked the wizard and went back to its own world to fill it up.
Yaxin Zhang (Barbara)
Highly Commended, 11-14 years