B.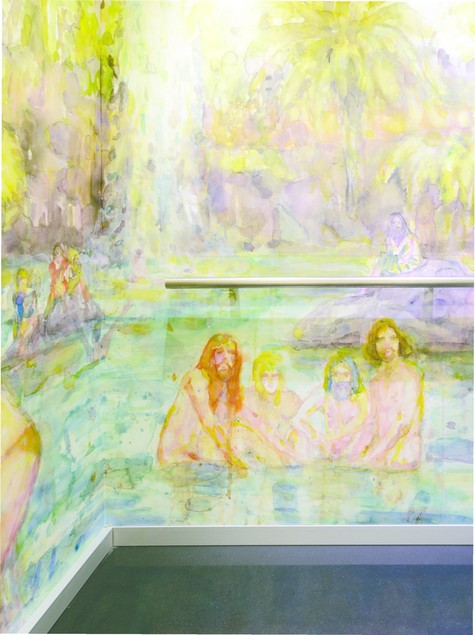 President's Welcome
Friends
The new year started with the Friends' fantastic summer trip, visiting exhibitions at two of Canterbury's regional art galleries.
Trips with the Friends offer insights that you might not get from visiting galleries and museums on your own account, and talks by curators, behind-the-scenes visits and local knowledge all combine to enhance the experience and help us learn more about art. We are currently planning a winter trip to Auckland, so keep an eye out for the enewsletter with updates.
The Speaker of the Month programme has been a stalwart of the Friends' activities for a very long time. In response to feedback from members, we have decided to change the timeslot to 6pm on a Wednesday evening. An added advantage is that the Gallery is open until 9pm on Wednesdays, so it's the perfect opportunity for you to enjoy a talk, then catch up on exhibitions without time constraints.
The Gallery also run a weekly Public Programme, which you can
enjoy after the talk, so make Wednesday evenings at the Gallery a
regular fixture in your calendar.
In April the Gallery will install Don Peebles: Relief Constructions. Don was patron of the Friends up until his death in 2010. We acknowledge his tremendous contribution to the visual arts in New Zealand and his influence on several generations of artists throughout his teaching career.
We will be organising another major fundraising activity this year as we support the Gallery's purchase of the fifth great artwork to mark its five years of closure after the earthquakes. This is a very exciting acquisition and we hope it will receive widespread support from the Friends. We'll keep you posted as more details are confirmed.
And finally, the Friends AGM will be held on Wednesday 29 March at 7.30pm, so please come along after the Public Programme talk that evening and learn more about our organisation. I look forward to seeing many of you on Wednesday evenings over the coming months.