B.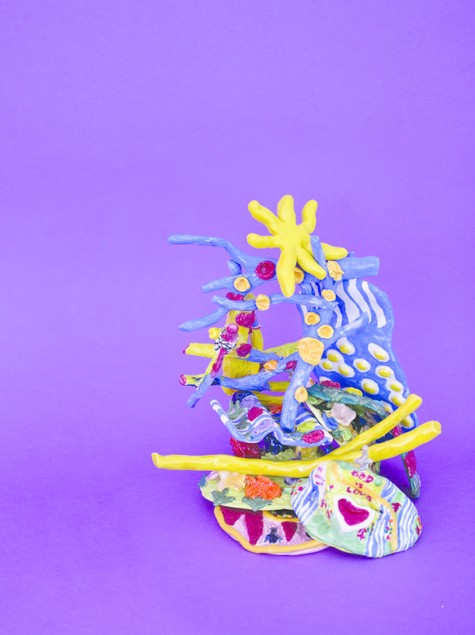 President's Welcome
Friends
As we approach the first anniversary of the reopening of the Gallery, it seems like a good time to celebrate a year's progress in the life of the city.
As we approach the first anniversary of the reopening of the Gallery, it seems like a good time to celebrate a year's progress in the life of the city. The Friends have collaborated with the Gallery to provide you with many interesting opportunities, from exclusive exhibition previews to fascinating lectures, and we hope that you have relished the chance to finally enjoy art on the walls of one of the city's treasures again.
I have just returned from a trip which included a couple of American cities, where I found it hard not to be overwhelmed by the scale of the shows at major galleries; I found the smaller collections more rewarding and, on returning home, certainly appreciate what we have here. I really believe Christchurch Art Gallery punches well above its weight, and free entry to our public galleries is an amazing opportunity we enjoy in this country—long may it last!
During the year we supported the Gallery with the purchase of two works for the collection: Sophie Bannan's multimedia work Untitled (2013–15) and Burn Out (2009), a digital video by Steve Carr. We will be adding to that following our recent successful fundraising auction. It was wonderful to see such a positive result after all the input from the artists, volunteers and especially the guests who come on the night.
You will soon be receiving your new membership cards. These will last for years, and can be automatically updated when you renew your membership. We have also improved the way we process members' payments, with the addition of online banking and eftpos facilities.
The exhibitions at the Gallery over the summer period combine every genre of art practice, with much to attract you to return again and again, with any visitors you may have in the holidays. The Gallery's wonderful new Design Store is now open, and with more and more cafes opening in the neighbourhood, it's a great destination area.
We look forward to seeing many of you at our end of year celebration on 11 December, but to everyone we wish you a Happy Christmas, a bountiful New Year and lots of good art viewing and reading.
Related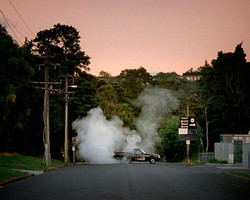 Burn Out is a mesmeric, hauntingly beautiful, dirty-romantic evocation of New Zealand landscape—the dense green bush of west Auckland, which figures as the backdrop to a car doing a slow-motion burnout. It's a kind of perverse homage to a long tradition of New Zealand art made in response to journeys through the landscape—Colin McCahon's Six Days in Nelson and Canterbury, Rita Angus's Cass, Louise Henderson's Arthur's Pass.
Burnouts are a feature of bogan culture in New Zealand. They're a kind of performance made with a car, in which you keep your handbrake on while accelerating, causing your tyres to spin and smoke and the car to lose traction on the road. There are hundreds of frenetic burnout videos on YouTube, which usually feature screeching tyres and heavy metal music and enthusiastic onlookers. In Carr's video, the camera is still and the car turns a soundless arc in the middle distance. No one is about, and the only audience for the burnout is the videographer.
Carr's interest in material transformation—where a character or an object slowly and purposefully changes state over the course of his videos—is a key aspect of Burn Out. Tyres become clouds of smoke; the car becomes a machine for self-expression; a burn out becomes a work of art.
(Your Hotel Brain 13 May 2017 - 8 July 2018)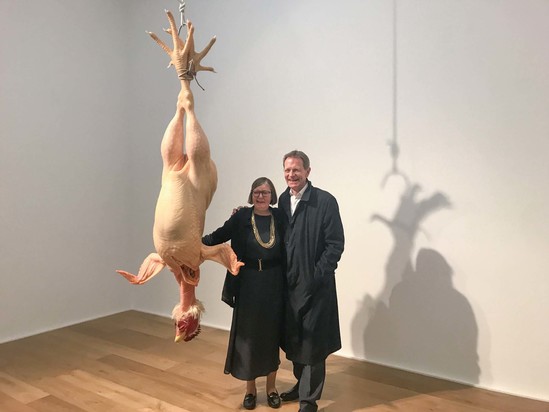 The London Club
In September 2017, Gallery director Jenny Harper, curator Felicity Milburn and Jo Blair, of the Gallery Foundation's contracted development services, Brown Bread, went to London, taking a group of supporters who received a very special tour of the city's art highlights. While there, they further developed the Foundation's new London Club. Recently they sat down together in Jenny's office…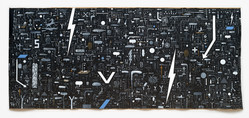 This article first appeared as 'Painting offers a multiverse of symbols' in The Press on 21 June 2017.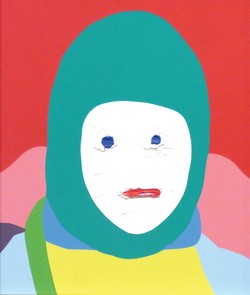 The new 6pm timeslot for the Friends Speaker of the Month series is proving popular, and it has been great to see so many of you coming out to hear from our fantastic speakers.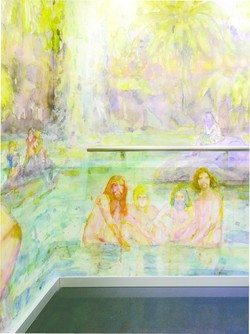 The new year started with the Friends' fantastic summer trip, visiting exhibitions at two of Canterbury's regional art galleries.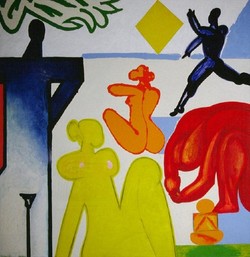 This quarter the Gallery will reopen. It has been a long time coming by anyone's standard. Although we have maintained connections through the award-winning Outer Spaces programme and nomadic, trailed around temporary gallery spaces; being able to once more step into the Gallery's own space is an exciting prospect. I am not alone in looking forward to having the Gallery back in its rightful setting and reacquainting ourselves with the fabulous art we collectively own.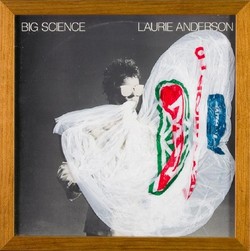 Volunteer guide Rod McKay talks about his life, being an art tourist, and guiding Gallery tours.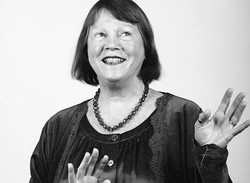 Christchurch Art Gallery volunteer guide Bella Boyd talks about her love of guiding, her favourite works in the Gallery collection and interpreting art with poetry.