B.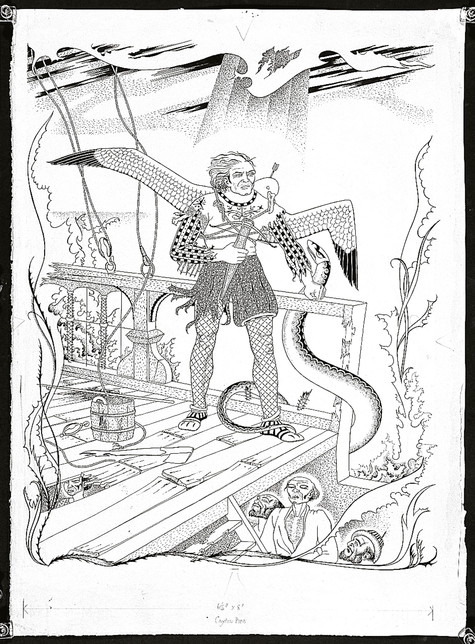 Colouring in: The Rime of the Ancient Mariner
Collection
14 April 2020. Posted by Bianca van Leeuwen
Did you know this work is based on a poem? You can listen to Sir Ian McKellen read it here. You might recognise his voice from the Lord of the Rings and X-Men movies!
What are the first three things you notice about this work? What do they make you think about?
A mariner is another word for a sailor. What do you notice about the man in the centre of this artwork? How many other people can you find?
What do you imagine is going on outside the frame of the work?
This work is in black and white but we think it'd be great with a bit of colour. Download the colouring sheet here. When you're finished, you might want to take a photo of your work and ask an adult to tag us on social media (#chchartgallery).
Related reading: Covid-19