B.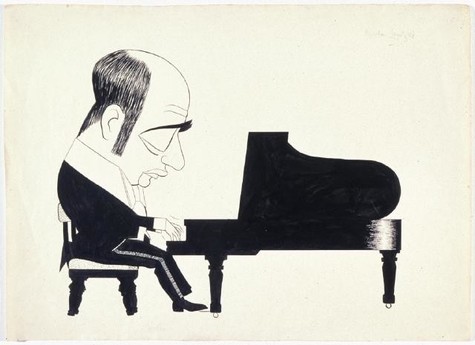 Food for thought?
Blog
This year's weekly ArtBite programme is about to start! From Friday 10 February, we will again offer a weekly presentation of a work on display here at Te Puna o Waiwhetu. The aim of these 30-minute talks is to give you an art break in the middle of your day. We know you're busy, so this isn't a long lecture meant to take up too much of your time. And they're free. With a new work presented each Friday at 12.30pm, the information will be fresh so you can impress your friends during your weekend socialising.
At our first Artbite, Gallery librarian and archivist Tim Jones will discuss Leo Bensemann's ink caricatures of Mischa Levitzki (pictured), Feodor Chaliapine, Mary Glover and Ester Levy, which can all be found in Bad Hair Day. Keep an eye on our events calendar for details on each offering.
At Christchurch Art Gallery we love sharing ideas and stories about good art. Our presenters include Gallery staff and guides as well as guest speakers. But this year we'd like to try something new: Open Mic ArtBites. If you love something we have on show and want to share your thoughts and knowledge with others, please email volunteer@christchurchartgallery.org.nz to discuss further. Perhaps you are a hairdresser who could discuss hair styles in Bad Hair Day. Or maybe you're a scientist or a technology whizz who could offer insights into a Haines & Hinterding work.
We look forward to seeing you soon at an ArtBite.
Related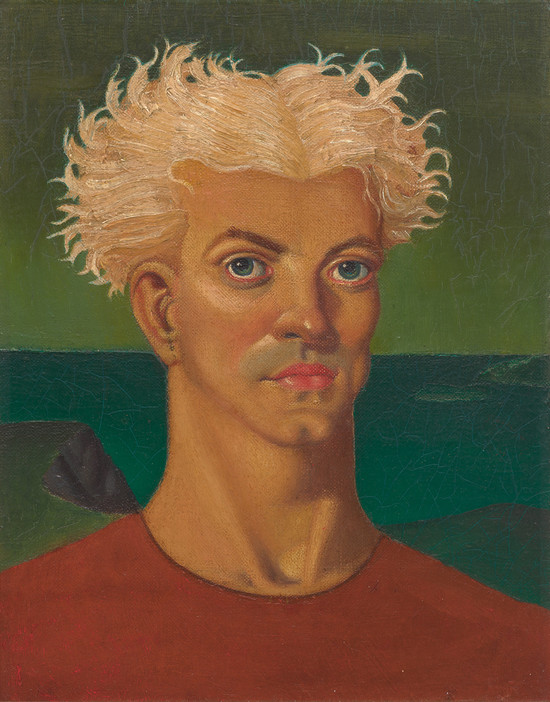 Bad Hair Day
Bad Hair Day investigates the wild and wonderful ways of hair through painting, printmaking, sculpture, photography and video.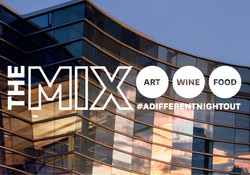 It's the last Mix of 2017, so get ready to get down on November 29th! Get your glad rags on and bust out your dancing shoes for a FREE night out including a dance class with Shut Up and Dance, a rundown on what 2018 holds for the Royal New Zealand Ballet with Frances Turner, DJs, art tours, pop-up bars and food trucks.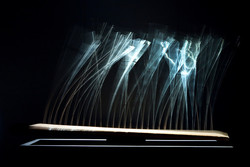 Join a free guided tour with one of our friendly, knowledgeable guides exploring the exhibition Len Lye: Stopped Short by Wonder on the ground floor.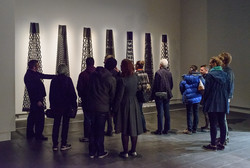 Take a free guided tour of our collection highlights with one of our friendly, knowledgeable guides.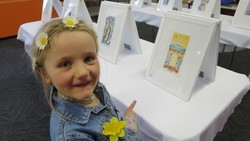 The annual exhibition of Muka Studio lithographs by international artists especially for kids is back!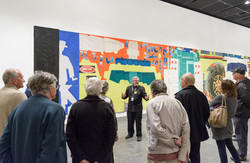 Take a free guided tour of our exhibition highlights with one of our friendly, knowledgeable guides.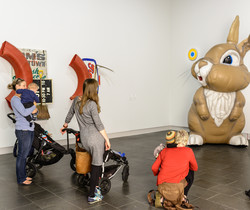 A free, guided art tour especially for parents with babies. Buggies welcome.